Edmonton Tower Chiropractic Reviews
What Our Edmonton Patients Say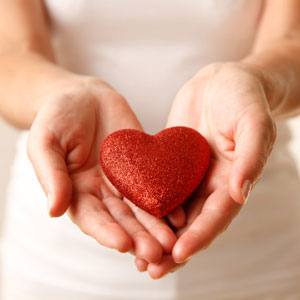 At Edmonton Tower Chiropractic we love when patients share with us their feedback and comments after chiropractic care. Please read our patient testimonials below to see what other people have achieved through their tailored treatment plans with us. Share your stories too! Click here to send us your feedback so that we can help to spread the word about the benefits of natural Edmonton Tower Chiropractic care. For more information, or to schedule an appointment contact us today.
I had Polio in 1952 and a friend convinced my mother to take me for chiropractic care. I have been in this clinic since 1956 and I have had amazing results! I inherited Dr. Niz from Dr. Kelly. The staff and Dr. Niz are very caring. I've now been getting adjusted for over 70 years!

Very good experience, looking forward to my next appointment.

I was seen on time. Dr. Niz was very informative and he explained everything well prior to adjustments. Thanks!!

Very informative doctor and staff! I had a wonderful first visit and I know there are many more great things to come! Excited to get things going.

Very efficient and friendly staff.

Very positive environment.

I am so looking forward for the journey ahead to feel healthy and strong again and live my life with the least amount of pain. Dr. Niz and Fleur are the best at what they do and I am so grateful for their commitment to their patients.

Great first visit. I can't wait to come back.

I'm so impressed with the results after just one visit. I will definitely recommend Dr. Niz to my friends and family.

Finally a Doctor Who Could Diagnose My Problem
I have never been to a place like that before as the doctor is really great, he explains everything in details and honestly he is the first doctor that he knew exactly what my problems are as none of my previous doctors did know or even tell me what is wrong with me. So honestly doctor Niz is awesome and very professional and knows exactly what problems are as like he could see I specifically. I'm so happy to be in this place and so his staff Fleur and Cheryl are amazing people as they make you feel like home and very comfortable. Definitely recommended 100% plus plus plus. I'm so grateful to know them.
Naji M.
Positive and Reassuring
I came away from my appointment feeling much more positive about the outcome of my treatment. I have had back problems for many years and I was afraid that too much damage had been done to my spine by arthritis. Dr. Niz was very positive and reassuring during our first visit, and after this first treatment the pain in my back was reduced to a bearable level. I am very sure that Dr. Niz will be able to help me!
Leslie W.
Very Helpful, Respectful and Highly Knowledgeable
Amazing place to come for any work you may need done. Great vibe from all staff, clean, friendly and overall very professional.
I would highly recommend this place. Dr. Niz is very helpful, respectful and highly knowledgeable.
Osires M.
Very Pleased and Feel Relaxed
I am very pleased with my first appointment! Dr. Niz is very knowledgeable and bases his practice on science and evidence based reasons and logic. I feel hopeful about the next steps of this process towards healing my body and living more comfortably. The staff are very friendly and make you feel relaxed. Highly recommend this place and Dr. Niz.
Malak El H.
Feeling Excited & Hopeful
I met Dr. Niz outside the clinic and although he didn't solicit that I visit the clinic, I really found his information useful and he was open with it that I asked him if I could work with him to recover from an injury that probably occurred due to being out of alignment. I am of this belief as well, albeit not nearly as knowledgeable about body alignment. I am feeling excited and hopeful about my recovery. Thanks, Niz! So helpful and absolutely what I've been looking for in the way of LONGTERM health, not just a quick fix.
Suzanna P.
Extremely Helpful
I was very hesitant to see a chiropractor but my injuries had finally built up enough that I had to do something. Dr. Niz was extremely helpful and attentive to all of my concerns. I left feeling better than I have in a decade. I would highly recommend visiting Dr. Niz and at least giving him a chance. You won't regret it.
Rory H.
Fantastic Staff
I went in expecting the worst and after my first adjustment my shoulder felt better immediately and has been great for the past few days after the visit. I'm very hopeful in my recovery. All staff interaction were fantastic.
Don W.
I highly recommend Edmonton Tower Chiropractic
I've been dealing with forearm and wrist pain for over 3 years. I had been to countless doctors, physios etc. and all of them only treated the symptoms, prescribing me pain killers and nerve blockers. None of them looked passed my pain to figure out where it was coming from.
In just a few appointments with Dr. Niz I have made more progress in a few weeks then I had in years. It's not hard to see why, he takes more time in his assessment of you then anyone before and he doesn't fall into complacency and treats you each time like it's your first time.
For the first time in years, I have hope that I will be able to over come my injury and live pain free. I highly recommend Edmonton Tower Chiropractic to all friends, family, and anyone struggling with pain.
Dale D.
The Best
I have been with this office since I was 4, I have seen 3 chiropractors in that time and Dr. Niz is by far the best Dr I have had so far in my life. He is very kind and smart also.
Ashley S.
Wonderful Environment
Absolutely wonderful environment, the staff was very informative, understanding and friendly. I really appreciate how passionate Dr. Niz is about helping others. Thank you!
Laura M.
Outstanding
Outstanding staff. I am so pleased that at long last we are not treating the symptom but rather the root of the problem. Dr. Niz listened and targeted my issues right off the bat.
Sharon S.

Reviews for Edmonton Tower Chiropractic | (780) 422-1087